This comes in a box and is completely out of box. If you have a family who struggles to decide what to order for dinner when it comes to getting the food delivered. You want to have it all but you're not sure what to pick. This BIB is is your answer for all of the above.
Barbeque Nation is a place where we have all experienced and enjoyed elaborate barbeque lunch and dinners with a live barbecue right on the table, but with the pandemic going on, most of us have forgotten what eating out looks like and most of us prefer having food delivered at home. This box comes loaded with everything that you have enjoyed at Barbeque Nation. So let's start unboxing it.
Check out the Unboxing video on Instagram
This box comes into options you can have a vegetarian box or you can have a non vegetarian box. Both the box have a total of 17 items and that comprises of everything that can make your lunch or dinner awesome.
Here's a quick list of all the 17 food items , that a magical BIB has.
a. Starters – 6
b. Curry – 2
c. Dall Makhani – 1
d. Biryani – 1
e. Bread ( choice of bread ) – 2
f. Raita – 1
g. Deserts – 3
h. Dips – 2
i. Salad – 1
How much does a BIB costs ???
So , let's come to the most important parts that is pricing. when it comes to pricing I think so this box has a bigger surprise because the vegetarian box is for rupee for just rupees 749 /- only while the non-veg box is for 849/- only. And trust me this is absolutely value for money for the quantity and variety this box brings to your dinning table. This is good to cover to people in less than thousand rupees isn't it's a steel deal at that price.
How to order a BIB
Well if you want to step out you can pick your BIB from your nearby Barbeque Nation. Otherwise this box is available on delivery via Zomato and swiggy. Or you can simply place your order on the website here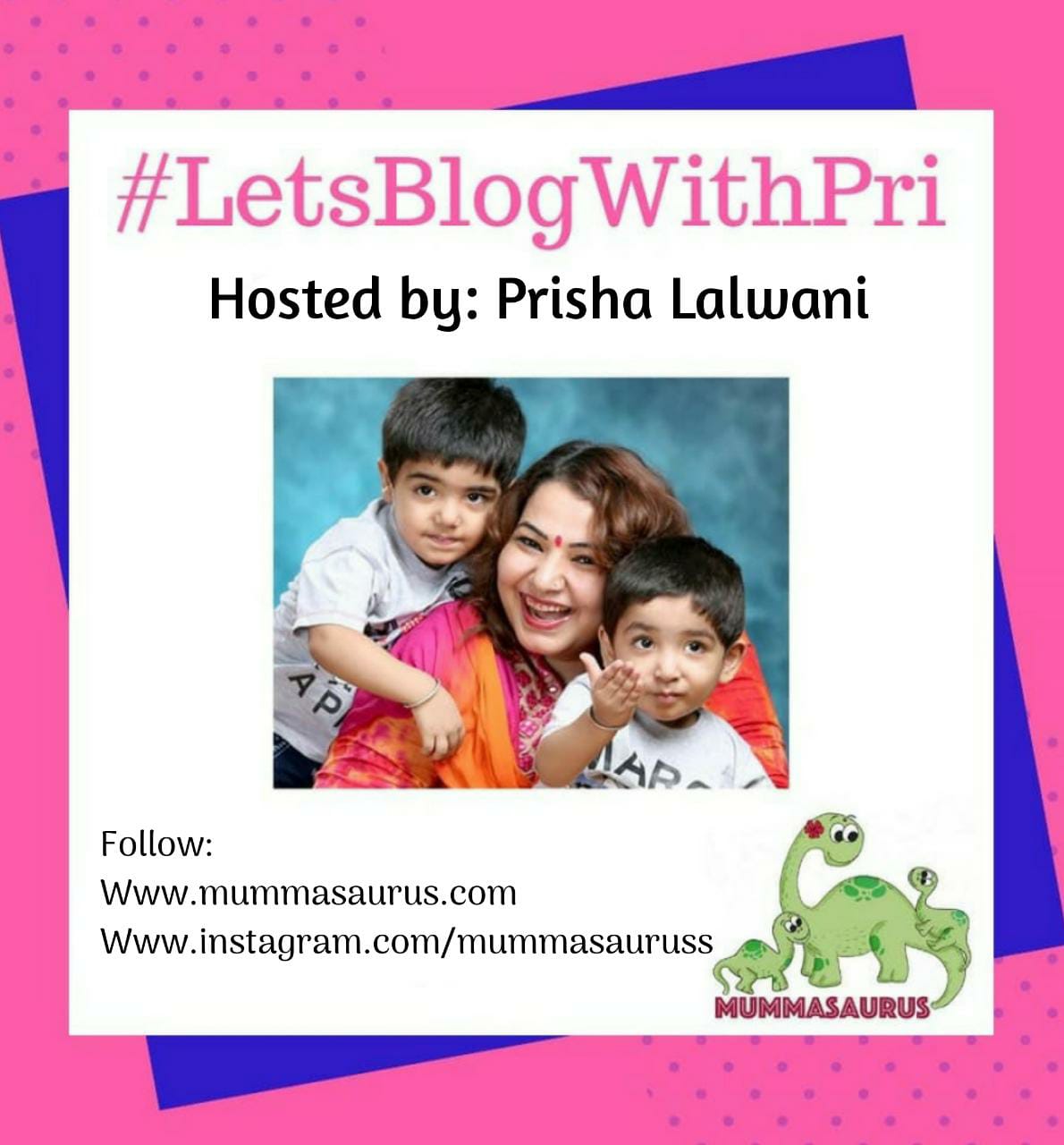 This blog a part of the blog train hosted by Prisha , you may check her Healthy Pancakes recipes here , IF YOU'RE LOOKING FOR GIFTS – SIMPLE OR EXCITING – Check out the blog of Ms Cindy D'Silva Blog here you must definitely check out another blog by Disha where she has beautifully written about unexpected ways to overcome a writers block

Hosted By : Prisha Lalwani Mummasaurus.com IG: @mummasauruss FB: /mummasaurus1