The moment we hear Masaba , we know thats the leading lady designer in India, But this blog is about anything but FASHION / DESIGN. Sometimes the pearls of advice flow from people you least expect as experience rolls better over proffession. So if you have seen the latest #Netflix series on Masaba – MasabaMasaba , You can skip this blog right now. Else go ahead and soothe your broken heart.
So here's the best advice for you from the #HouseofMasaba rather I should call it #BREAKUP LIFE OF MASABA from the episode 2 of the season 1 of #MasabaMasaba & she calls it " Masaba's Breakup Bible "
Rule No 1 – Get Out of the Bed
I think everything starts with waking up, waking up from the fact that the dream is over and what lies ahead is the harsh reality so embrace it, as this is it. This may be The End of a chapter in your life but the Book is still not over , so flip over '
Rule No 2 – Dont Skip Meals
Everything starts with food, even the foetus needs food to keep going while it has to go no where quite literally. So you might have broken up on all levels – mentally , physically and emotionally but what will keep you going is good food served with some love sprinkled over it.
Rule No 3 – Life Must Go On
Yes , as they say show must go on, so should life. What if the heart is not beating for the same person you loved but that doesn't mean that its dead, your heart is still in the lub-dub phase of beating , so kick the sadness out and get going.
Rule No 4 – Do more what you LOVE
One love gone doesn't mean everything in your love life is over, Love is present in many forms – Your profession, your friends, your parents , may be food. Just indulge yourself and surround yourself with what you love even that means having no time for yourself.
Rule No 5 – Do Not Stalk Your Ex
Now this one is the most difficult on the list, yes the first thing that we cant control is constantly checking on what our Ex is upto, most importantly we want to see him expressing the same pain that we are going through in as many ways and words possible. Though there is no coming back but still you tend to look back. So ladies stop doing that just keep your chin high and look forward. Best line from the Masaba's Breakup bible was – "Your Ex can never be your NEXT ", so stop thinking about your EX and focus on whats NEXT & Say to life – Bring it on.
Rule No 6 – What Matters is YOU
You is the most powerful thing that you have and don't loose it at any cost even if you have lost the the person whom"YOU" loved with all your heart but not loosing You is your only choice. So stand up and take your second chance on you over the one you loved, & that starts with taking good care of "YOU". Darling its all about reminding yourself the life now is about "I, ME & MYSELF "
Rule No 7 – Find Someone to TALK to
Talking is akin to Therapy ,thats why everyone who is depressed turns to a Psychiatrist. As there is no healing bigger than talking it out, but what matters is whom you are talking to. This can be seen as a "detox "process where all you need to do is just vent out and that needs to be done with the person who is listening to you , not judging you in this moment. May be someone who adores you for who you are & loves you unconditionally and no one better than your BFF's
Rule No 8 – People who Truly love you , ll always have your Back
Life is full of artificial people & fate has just kicked one out of your life ,people who pretend to love you but not really do, so this is the time when you can look back to people you belong too – your Family especially your mom , dad or a siblings or the friends you grew up with. Keep them close to get over this phase
I have to say this #NetflixOriginial series is really filled with life lessons and every single episode unfolds so much to absorb. As they say you cant experience everything in life so one must learn from the experience of others – Good , Bad , Ugly whatever it is. So go ahead watch this fabulous series
And one last advice would be – "don't carry the hard feelings for too long ", what if this didn't work out its not the end of the world and while you detox your hard feeling do take a break and remember that you had some really amazing time too when the love was in the air and you loved with all your HEART.
Love life but don't let Love KILL YOU.
So this blog is a part of the BLOG TRAIN is hosted by one of the most amazing mom blogger i know – Ms. Prisha , and I was nominated by an amazing blogger- Ms Sindhu and you may read her blog Here , These days i am drooling over her Insta feed for amazing kerala dishes which she has posted around Onam. I would like to further nominate Ms Debidutta – Another amazing Mom blogger whoes content is definitely worth a read for all the mothers to be out there , Have a look for great read at her blog here .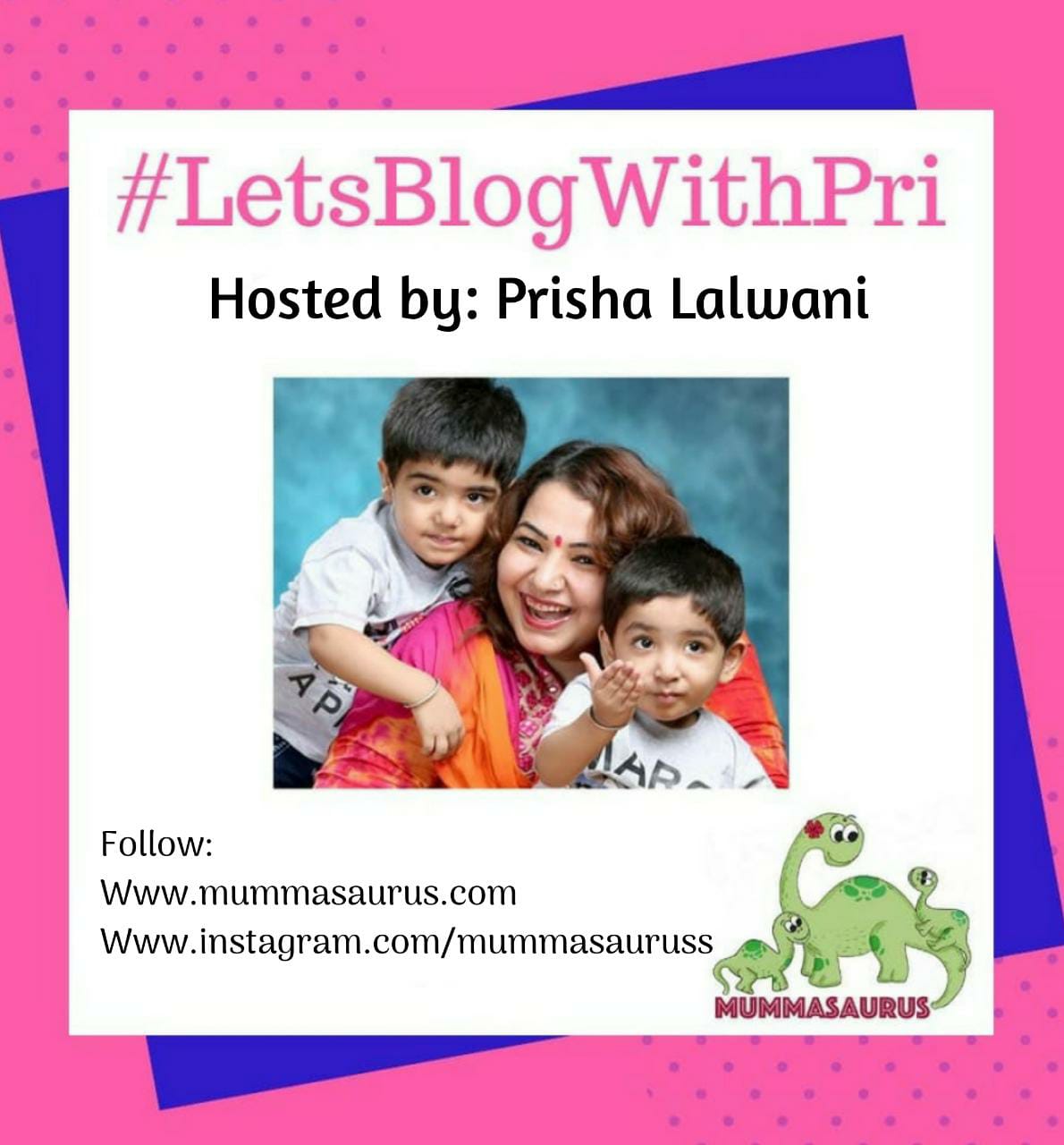 Hosted By : Prisha Lalwani Mummasaurus.com IG: @mummasauruss FB: /mummasaurus1